Maryland is now the second state to adopt a bill that bars pet stores from selling commercially bred dogs and cats.
Gov. Larry Hogan, a Republican, signed the legislation into law in April 2018, and the ban officially began on January 1, 2020.
Maryland's law encourages animal welfare organizations to collaborate with retail pet stores to showcase cats and dogs for adoption or purchase from "local breeders," according to a summary of the legislation prepared by state analysts.

The first law of this kind took effect in January 2019 in California. It prohibits pet stores from selling a dog, cat, or rabbit unless it came from an animal shelter or rescue group.
I was proud to push for and enact the No More Puppy- and Kitten-Mills Act, which bans the retail sale of commercially-bred pets that often come from inhumane breeding mills. We will continue to advocate for animal welfare & encourage safe, humane pet adoption here in Maryland.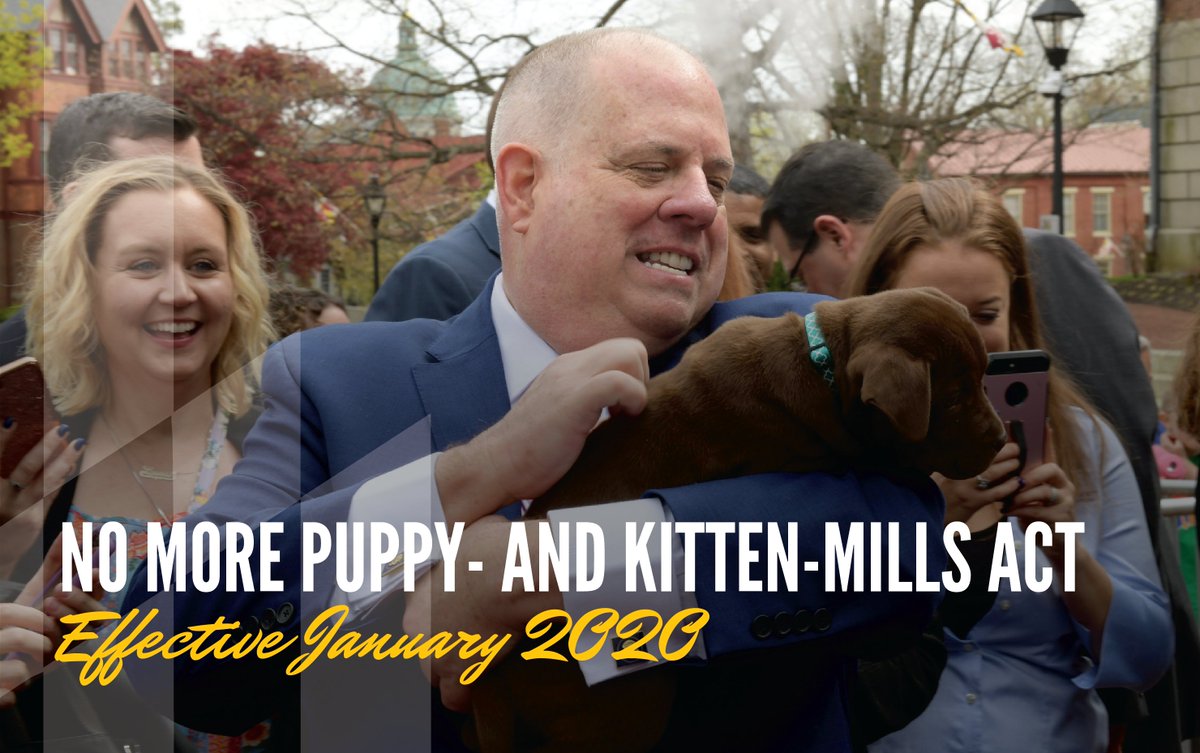 In August, pet stores sued in an attempt to block the Maryland law, saying they fear the ban will put them out of business. Their suit also said animal welfare organizations have made unfounded claims that pet stores are fueling the growth of puppy mills.
The lawsuit claimed the ban will shift the sale of puppies from regulated retailers to unregulated sources, such as sellers placing ads on the internet or in newspapers.
"Internet pet sales have a notoriously high incidence of fraud and scams which will only increase against Maryland residents once the ban takes effect," the suit says.
Read the original article by Lesly Salazar at wjla.com here.