Read the original article by Jeff Katz at newsradiowrva.com here.
If you're an outdoorsman, this is music to your ears. President Trump has approved a proposal opening 1.4 million acres of federal land for hunting and fishing.
"He's basically said, 'Git-R-Done,'" Interior Secretary David Bernhardt said. "The president fundamentally gets that hunters and anglers are the true conservationists in our society. He understands that history and that we need to act in efforts to expand hunting and fishing while at the same time being respectful of private land rights, respectful of state law."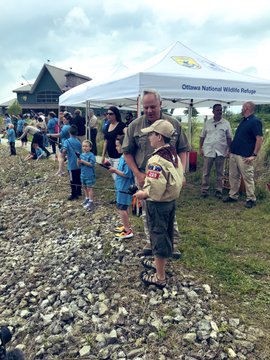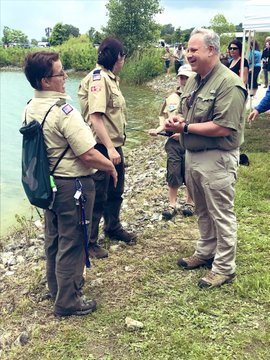 Secretary David Bernhardt✔@SecBernhardt
It's great to be in #Ohio today announcing our plans to significantly expand access and opportunities for #hunting and #fishing in this country! I had a fantastic time with scouts from Perrysburg Troop 167 at Ottawa National Wildlife Refuge to kick things off! @USFWS @boyscouts86011:41 AM – Jun 5, 2019378 people are talking about thisTwitter Ads info and privacy
Bernhardt has actually been the one who started the project, which he proposed this month. The proposal opens 1.4 million federal acres to hunting and fishing at 74 national wildlife refuges and 15 national fish hatcheries. Bernhardt said he hopes to have this land opened in time for dove season in September.