Read the original article by Tim Swift at local10.com here.
Animal rights activists are protesting an aquarium attraction that is set to open this fall inside the Galleria mall in Fort Lauderdale.
Members of the Animal Rights Foundation of Florida protested the planned SeaQuest aquarium outside the Galleria at Fort Lauderdale Saturday. They contend that the company that will operate the attraction has a history of mistreating marine life.
"The Galleria mall is steps away from a state park and the Atlantic Ocean, and a short drive from the Everglades. Instead of exploiting captive animals for profit, the Galleria mall should be celebrating the unique natural areas in its own backyard, where animals can be observed in their natural habitats," said Don Anthony, spokesman for the group.
SeaQuest operates similar aquariums in Utah, Nevada, Texas and Colorado. The company has been in trouble with federal and local authorities over the years. Ammon Covino, whose brother, Vince Convino, is the company's CEO, was convicted in federal court of conspiring to purchase protected species from the Florida Keys in 2013.
An aquarium run by the brothers in Portland, Oregon, shut down in 2016 after charges of poor animal care. A former employee told the Las Vegas Review-Journal in 2017 that at least 300 animals died before the Las Vegas aquarium opened.
Seaquest said Ammon Covino is no longer associated with the company and defended its treatment of animals.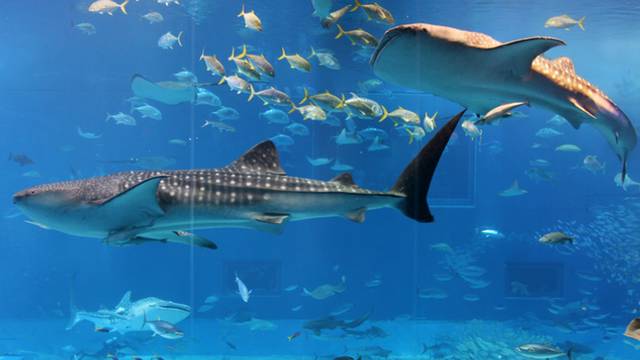 "SeaQuest condemns the mistreatment of wildlife — especially the illegal procurement of exotic animals, poaching and hunting for sport," said Elsa MacDonald, national marketing director for SeaQuest. "SeaQuest adheres to strict guidelines of animal care. Plus, we have a rescue program that we look forward to introducing in Fort Lauderdale."
MacDonald said the company employs more than a dozen biologists and zoologists along with a team of veterinarians to care for the animals.
Mark Trouba, the general manager of the Galleria, did not address the allegations against SeaQuest's management, but he said the mall was catering to wide-range of shoppers with the Seaquest attraction.
The mall announced earlier this month that the aquarium would move into a 23,000-square-foot space at the east end of the complex in late 2018. The move is part of trend among shopping centers to add "experience-based retail" such as gyms and restaurants to compete with online shopping.
"SeaQuest Fort Lauderdale will offer a family entertainment/educational option featuring an interactive adventure through rainforests, deserts and the deep sea with hands-on exhibits," Trouba said.
Members of the Animal Rights Foundation of Florida are especially concerned about "touch tanks" where visitors can handle marine life. The group said the constant touching is harmful to the animals and can often be unhygienic for visitors, who could be exposed to bacterial infections.